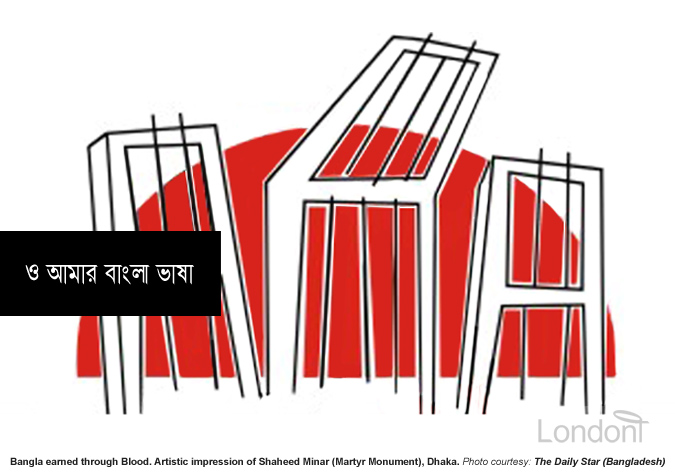 The question as to what would be the state language of Pakistan was raised immediately after its creation. Muslim scholars and leaders logically believed that Urdu, only spoken by 7%, should be the lingua franca because it had gained a reputation as the cultural symbol of subcontinental Muslims. However, eastern Pakistanis regarded Urdu as the language of the elite, not the language of the people in the eastern province - who made up 56% of Pakistan's population - where Bangla was the mother tongue.
After Pakistan's "founding father" Muhammad Ali Jinnah and, later, fellow Bengali Khwaja Nazimuddin declared Urdu as the official state language, protest erupted throughout the eastern wing. On 21 February 1952 (8 Falgun 1359 in Bangla calendar) students protest led to killing of ordinary citizen by the police. More people were killed the next day. In Bangladesh 21st February - 'Ekushey February' in Bangla - is observed as 'Shaheed Dibosh' (Martyr's Day) whilst the United Nations declared it officially as "International Mother Language Day". The Shaheed Minar (Martyr's Column) in Dhaka, and other replicas around the world, was constructed as tribute to those who lost their lives to protect Bangla.
However, the language movement was more than a fight to preserve a rich language dating back over 1,000 years. It was a fight for social and economic justice. A fight to maintain one's own identity at a time when official measures were taken to crush it. A fight taken up by ordinary people, who just wanted to live. A fight taken up by women and children so future generation can say "moder gorob, moder aasha, a'mori Bangla bhasha". For Bengali speaking people worldwide, the language itself is a big part of their history... the very birth of today's Bangladesh is intimately linked with the Bengali language or Bangla.
Today, Bangla is the 6th most spoken language in the world.
Timeline of major events during Bhasha Andolon of 1947-52
(June 1936 - 14-Point Manifesto by Central Parliamentary Board of Pakistan for "protection and promotion of Urdu")
(3 October 1937 - "Urdu should be language of Bengali Muslims" advocated at Lucknow Session of Muslim League)
17 May 1947 - Muslim League leaders announce in Hyderabad, India, that Urdu will become state language for the still to be formed Pakistan
14 July 1947 - Dr. Ziauddin Ahmed says Pakistan should adopt Urdu
29 July 1947 - Bengali Dr. Muhammad Shahidullah defends Bangla
July 1947 - Gono Azadi League (GAL) formed by Kamruddin Ahmed
1 September 1947 - Tamaddun Majlish formed under Professor Abdul Kashem's leadership
6-7 September 1947 - Gonotantric Jubo League (Democratic Youth League or DYL) held conference to resist Urdu
15 September 1947 - Tamaddun publish pamphlet "Pakistaner Rashtro Bhasha Bangla na Urdu?"
27 November 1947 - Fazlur Rahman Khan, Bengali Minister of Education, held Education Conference in Karachi, Pakistan, where Bangla is dropped
6 December 1947 - Dhaka University's teachers & students demand Bangla as an official language
December 1947 - First "Rastrobhasha Sangram Parishad" (State Language Movement Committee) formed by Tamaddun's Professor Nurul Huq Bhuiyan
25 February 1948 - Dhirendranath Datta request Bangla as an official language in Constituent Assembly of Pakistan held in Karachi. Liaquat Ali Khan, Khwaja Nazimuddin & others object
26 February 1948 - Student in Dhaka protest
11 March 1948 - Shamsul Huq forms committee to led student hartal (demonstration) in order to conduct the Language Movement in a systematic way an all party organization named "Rastro Bhasha Sangram Parishad" was formed
March 1948 - Chief Minister Khwaja Nazimuddin signs 7-Point agreement with 'Parishad'
21 Mar 1948 - Md. Ali Jinnah, father of the nation and Governor General of Pakistan, declares "Urdu and only Urdu" as national language of Pakistan in Ramna Racecourse (Suhrawardy Udyan), Dhaka, East Pakistan
24 March 1948 - Jinnah reiterates point in Curzon Hall campus of DU. Bangla students protest by crying out collectively "no, no" in loud voice
11 September 1948 - Jinnah dies. Nazimuddin becomes new Governor-General of Pakistan
8 November 1948 - Nazimuddin delivers watered down version of Bangla policy in the East Bengal Legislative Assembly
27 November 1948 - Golam Azam presents 'Historic Memorandum' to PM Liaquat Ali Khan demanding Bangla as state language
7 February 1949 - Central Pakistan education advisory board recommends Arabization of Bangla after receiving recommendation from Fazlur Rahman
23 June 1949 - Awami Muslim League formed by Maulana Bhashani
6 December 1950 - East Bengal Language Committee, presided by Maulana Akram Khan, recommends Arabization of Bangla
1950 - PM Liaquat Ali Khan declares "Only Urdu will be the national language of Pakistan"
16 October 1951 - Liaquat Ali Khan assassinated in Rawalpindi. Nazimuddin becomes new Prime Minister and Ghulam Muhammad, a public servant, becomes Governor-General
26 January 1952 - Nazimuddin declares "only Urdu" as state language in Paltan Maidan, Dhaka. This enrages people in East Pakistan
31 January 1952 - Kazi Golam Mahboob convenes "Shorbodolio Kendrio Rashtrobhasha Kormi Porishod" (All-Party Central Language Action Committee) with 40 various members. Maulana Bhashani selected as chairman
4 February 1952 - Abdul Matin forms "Dhaka University's State Language Committee" in language protest. Shorbodolio Kendrio Rashtrobhasha Kormi Porishod decide to declare February 21 as the day for strikes throughout the province terming the day as "Bhasha Dibosh" (Language Day). Gaziul Haq and Abdul Matin led student procession
19 February 1952 - Zillur Rahman leads student protest in Amtala of DU
20 February 1952 - Section 144, banning all processions and meetings for 30 days, imposed by District Magistrate of Dhaka on behalf of Pakistan Government
Ekushey (21) February 1952 - Peaceful student, and later public, protest leads to killing by armed police. Amongst the dead is a 9 year old boy. They become the first shaheeds (martyrs) of Bangladesh. Chief Minister Nurul Amin ignores plea by Maulana Tarkabagish and others. Curfew announced by government
22 February 1952 - Gayebana Janaza held for Ekushey shaheeds, but more people killed by police again. First Shaheed Minar created in Dhaka
23 February 1952 - Tamaddun criticises government. Government orders crackdown of student leaders and prominent figures
(17 April 1953 - Ghulam Muhammad dismisses PM Nazimuddin and appoints Bengali Muhammad Ali Bogra, Ambassador to USA, as new PM)
(21 October 1955 - Awami Muslim League renamed to 'Awami League')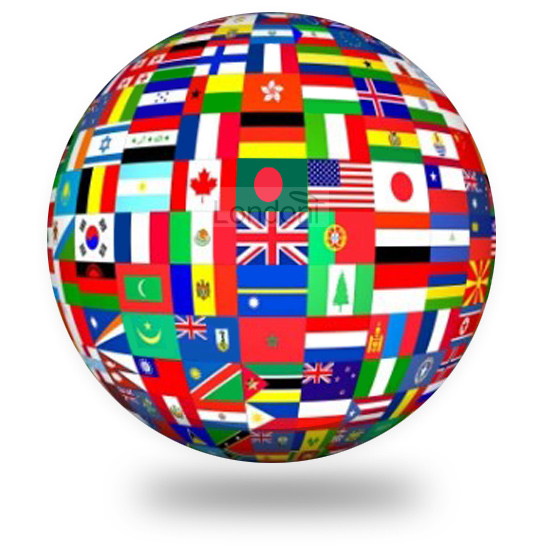 Importance of language
Language is a crucial part of any culture. It is important in building a democratic state and transcends the distinctions of class. It is the first tool for a child to express himself or herself.
Language is a dominant feature in determining the bases of nationalism or ethnicity, as it represents a nation's identity and preserves its heritage. It is also the driving force behind the unity of the peoples and makes them distinct from other nations. Once a language is adopted into a society it is difficult to eliminate it until the society itself decides to change or adopt something different.
Language becomes a symbol of identity when different ethnic groups compete for power and resources. Easy communication facilitates the manipulation of group identities on the basis of religion or language.

In industrial, modern societies one simply cannot enter the domains of power without being able to manipulate language for entry into these domains. It is the language of employment, and without employment one cannot possess much power in modern societies.

Dr. Tariq Rahman, author of "Language and Politics in Pakistan" (1996)
No better form of expression then your own mother language
It is often said that poets and writers find some of their best pieces of work in their own language. William Shakespeare, widely regarded as the greatest writer in the English language, wrote his masterpiece "Romeo and Juliet" (c. 1591) in English. Victor Hugo wrote "Les Miserable" (1862) in his mother tongue French. Leo Tolstoy wrote "War and Peace" (1869) in his native language Russian. The first Chinese to win Nobel Prize in Literature, Gao Xingiian, wrote his award winning "Soul Mountain" (1990) in Chinese. And there are many other literary master pieces that were fist written in the respective mother tongue and then translated into other languages.
Literature is woven round the lives of people like a spider's web. Literature therefore is at its epic when it speaks the language of the people.
Michael Madhushodhon Dutta, the father of Bangla sonnets and the pioneer of Bangla literature, spoke of a void in his work after adopting English as his medium for his early literary work (such as poetry and drama) and not using his mother tongue Bangla.
Michael Madhushudan Dutta reflecting on the loneliness of his soul while he is away from his homeland, away from his mother tongue, in the poem "Kopothakko Nod"
In stark contrast, Rabindranath Tagore's literature flourished in Bangla. He covered each and every aspect of life with his literary work and it was Bangla that brought him all the glory, including the Nobel Prize for Literature (1913).
"Banglar Mati, Banglar Jol" by Rabindranath Tagore
From an early age, Madhusudan desired to be an Englishman and was lured by the works of English poet Byron. However, he was to regret his desire in later life when he talked ardently of his homeland as is seen in his poems and sonnets from this period.

On the other hand, come to Rabindranath Tagore, writing in Bangla how he remains, even to this day the versifier of Bangla literature! Tagore's works touch the souls of people and fill the hearts with joy. The hearts are enlightened with the messages in his poems, songs, fictions and plays. A section of the songs of "Gitobitan" is dedicated to "shodesh" (motherland). He was deeply patriotic and like an artist painted the picture of Bangla throughout his literary life. His works reverberate his love for motherland and mother tongue.

The Daily Star (Bangladesh)
Rabindranath Tagore (aka Robindronath Thakur)

(1861 - 1941)

Michael Madhusudan Dutta

(1824 - 1873)

William Shakespeare

(1564 – 1616) English poet and playwright.

Victor (Marie) Hugo

(1802 - 1885) French poet, novelist, and dramatist who was the most well-known of all the French Romantic writers. Among many volumes of poetry, 'Les Contemplations' and 'La Légende des siècles' stand particularly high in critical esteem. Outside France, his best-known works are the novels 'Les Misérables' (1862) and 'Notre-Dame de Paris' (1831), also known in English as 'The Hunchback of Notre-Dame'.

Lev Nikolayevich Tolstoy (aka Leo Tolstoy)

(1828 – 1910) Russian writer who primarily wrote novels and short stories. Later in life, he also wrote plays and essays. His literal interpretation of the ethical teachings of Jesus, centering on the Sermon on the Mount, caused him in later life to become a fervent Christian anarchist and anarcho-pacifist. His ideas on nonviolent resistance, expressed in such works as 'The Kingdom of God Is Within You', were to have a profound impact on such pivotal twentieth-century figures as Mohandas Gandhi and Martin Luther King, Jr.

Gao Xingjian

(Born 1940) Chinese novelist, playwright, critic, and renowned stage director and an artist. First Chinese to be awarded Nobel Prize for Literature (2000) "for an oeuvre of universal validity, bitter insights and linguistic ingenuity". Migrated to France in 1987 and granted French citizenship in 1997.
Motherland, mother tongue and the mother herself are essential to epitomize a person's life. The importance of these in the over all development of an individual is immense. Without the proper identity of these in life a person is like a wingless bird. The mother tongue is like the wind under the wings. It is the medium through which self- expression takes place in its highest form. There are people who can express themselves well in foreign languages too. However history seems to show that it is the mother tongue that bears the beacon.

The Daily Star (Bangladesh)
World ranking
There are over 6,900 living languages in the world and Bangla is the 6th most spoken language with nearly 300 million speakers in the Indian subcontinent alone. It's spoken by three times more people than Urdu. Bengali is the 2nd most spoken language in India which has the second highest world population after China.
In contrast, Urdu is ranked 20th.
Regional dialect of Bangla, such as Rangpuri (north-west), Chittagonian (south-east), and Sylheti (north-east) are also in the top 100 most spoken languages in the world. Though these dialects an vary from the formal version of Bengali, they still contain Standard Bengali words.
Table: Most spoken languages in the world (2012)

| Ranking | Language | Speakers (millions) |
| --- | --- | --- |
| 1 | Chinese | 1,213 |
| 2 | Spanish | 329 |
| 3 | English | 328 |
| 4 | Arabic | 221 |
| 5 | Hindi | 182 |
| 6 | Bengali | 181 |
| 7 | Portuguese | 178 |
| 8 | Russian | 144 |
| 9 | Japanese | 122 |
| 10 | German | 90.3 |
| 20 | Urdu | 60.6 |
| 59 | Rangpuri (dialect, Bangladesh) | 15 |
| 69 | Chittagonian (dialect, Bangladesh) | 13 |
| 78 | Sylheti (dialect, Bangladesh) | 10.3 |
Source: Ethnologue - Languages of the World
Bangladesh is considered to be a monolingual country in which more than 98% of the population is speakers of Bangla language. However, there are more than ten languages in such a small country like Bangladesh. Urdu, Monipuri, Chakma, Santali, Garo, Rakhain, Tipra are just some of the other languages present in Bangladesh.

S. M. Mehdi Hasan, Analyst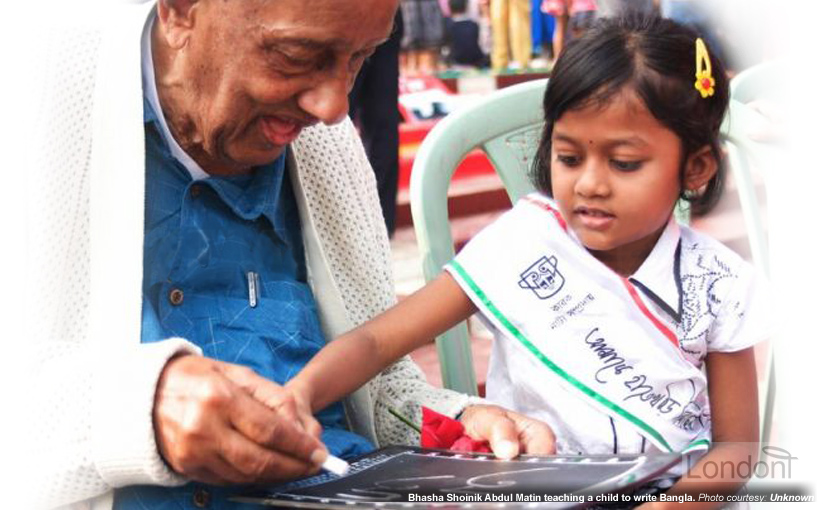 What should be the language of newly formed Pakistan?
The question about the State language of Pakistan was raised immediately after its independence on 14 august 1947.
The language issue was seen as the last piece of jigsaw in the two-nation theory which was formed with religion based nationalism. A common, single state language was perceived by its supporters to unify the diverse ethnic and cultural mix of Pakistan's two wings – east and west – which was separated by 1,000 miles of India.
In the all-India context, the communal orientation of politics was also impacting on the language question. Attempts were made to posit the Muslim community, Urdu language and Urdu script against the Hindu, Hindi and Debnagari. Those who were involved in such politics of language belonged, by and large, to north India. Neither they were aware of, nor did they care to know about the feelings of the peoples of other provinces towards their mother languages.

Anisuzzaman, Professor Emeritus at Dhaka University
The new nation of Pakistan had a population of 77.5 million in 1951, the year prior to the killing of Bengali language martyrs. Out of this 77.5 million, 56% (over 43 million) were based in East Pakistan where Bangla was spoken by almost everyone. As such the Bengalis were the majority community of Pakistan.
In West Pakistan, however, there was a greater linguistic diversity. The vast majority (over 28%) spoke Punjabi, which included Saraiki, whilst a substantial number spoke Pashto (7.1%) and Sindhi (5.8%). Urdu, which was widely understood in Pakistan, was the mother tongue of a minority (7%) of the population of Pakistan. This minority came from India, mostly after the creation of Pakistan in 1947, and were called "Muhajir" (refugee or immigrant).
'Muhajir' was originally used to describe the early converts to Islam who migrated with Prophet Muhammad (peace be upon him) from Makkah to Medina after facing religious persecution. These migrants were referred to as Muhajirun.
In 1947, as the new Government of Pakistan established its capital in the southern city of Karachi (in the Sindh province), a large number of Muslim refugees from northern India came and settled down in the city.
The local Sindhi population welcomed them. The refugees looked upon themselves as the 'founding fathers' of Pakistan, having performed hijrat for the sake of the new Muslim nation. In the early years of Pakistan, Muhajir was an all-inclusive category used by people with pride. Migration was represented in terms of pilgrimage and the existing ethnic and regional differences were played down to emphasize the unity and brotherhood which the new nation symbolised.

Tai Yong Tan & Gyanesh Kudaisya, authors of "The Aftermath of Partition in South Asia" (2000)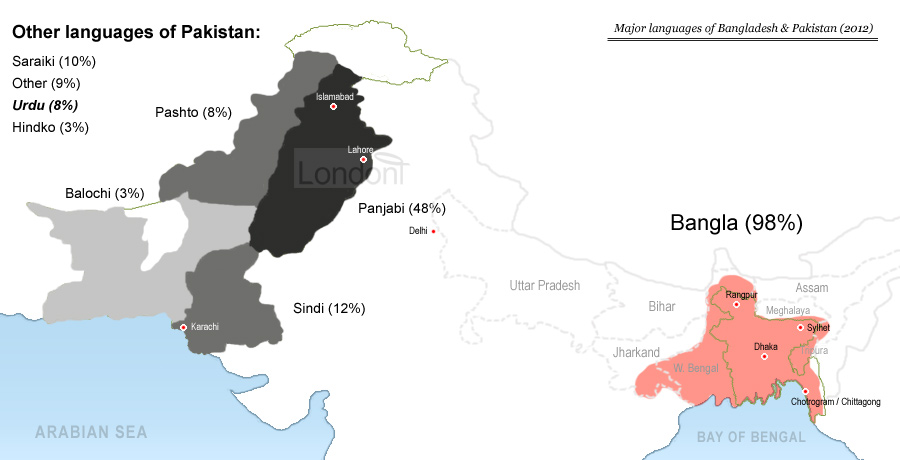 Source: CIA World Factbook - Bangladesh and CIA World Factbook - Pakistan
As a symbol of unity and in order to create a unified 'Pakistani' identity, the government of Pakistan and the Pakistani elites promoted Urdu as the state language.
In this symbolic role, it serves the political purpose of resisting ethnicity, which otherwise would break the federation. As for the provision that other Pakistani languages may be used, it is explained that the state, being democratic and sensitive to the rights of the federating units, allows the use of provincial languages if desired.

Dr. Tariq Rahman, Professor at Quaid-i-Azam University, Pakistan
This privileging of Urdu provoked a hostile reaction from the east Pakistanis where over 90% spoke Bengali.
There was a growing sense of deprivation and exploitation in East Pakistan and a realisation that a new form of colonialism had replaced British imperialism.

Bangla over 1,000 years old
Bangla or Bengali is an eastern Indo-Aryan language (a branch of the Indo-European language family) which is native to the country of Bangladesh and Indian state of West Bengal, and parts of the Indian states of Tripura, Assam and Jharkand.
In English, 'Bengali' is also used to define the speaker of the language.
Origin
Bangla or Bengali is written in its own script and has grown over a period of one thousand years from the Magadhi Prakrit, which developed from the Sanskrit language and dates back to the Aryan days (1200 BC). Some scholars believe that Bangla is much older, perhaps going back to even 500 BC. They claim that the emperor Asoka (c. 269 BC), and even Lord Buddha (c. 563 BC), occasionally used a certain type of Bangla "Lipi" while communicating with their subjects and disciples in the eastern regions of this subcontinent. A research-paper written by Dr. Mohammed Rezaul Karim in 2007 claimed that the first inscription in Bangla was made by Mohammed Bakhtiyar Khilji in 1205 when a bi-lingual coin was issued in Gour with the words "Gosur Bijoy" inscribed on it in Devnagri script.
'Language of the untouchables' during early Hindu rulers
In the pre-Aryan days, the people living in Bengal were of Dravidian, Mongolian, Bhot-Chin or Kolomboda origin. They used to speak in Dravidian, Bhot-Chin or Munda languages.
It was in Gupta era (320-550) that Bengal had first contact with the Aryan civilization. But before any intimate or effective acquaintance could be established with the Aryan civilization, the kings from the Pala Dynasty (900 - 1100) turned Bengal into one of the citadels of Buddhism. Bangla language evolved within this environment from a distorted version of Prakrit and became associated with the lower caste of the Indian society, the 'untouchables'.
Buddhist Charyapada (also known as Charya-Charya Binischaya), a collection of 47 mystical poems totalling 480 lines, originated during the Pala rule and is believed to be the oldest specimen of Bengali literature. However, the language of the Charya-Charya Binischaya, now referred to as Charyapads, was "but poor fragments of the literature" which owed its origin "chiefly to earnestness of Tantrik Buddhists for popularizing their creed and which was just evolving out of Laukika".
The Aryans realised that the first step to pollute or cripple a culture is to destroy or distort its language. As a result of systematic oppression by the Sanskrit and Prakrit speaking people the innocent indigenous inhabitants of Bengal started forgetting their languages. But Sanskrit was no effective spoken language, almost everything it had at the time was in black and white. So a section of the people started speaking in a particular type of Prakrit known as Gouriya-Prakrit. The Gouriya-Prakrit being used by the non-Aryans, Dravidians, Kot-Chins, Mundas and Kols took a distorted form and many a word from their dialects had slow but steady access into it. Slowly and silently this distorted form of Gouriya-Prakrit (Gouriya Apabhramsa) gave birth to ancient Bengali language. But the people who used to speak in this ancient form of Bangla were looked down upon as an inferior caste by the Aryans. It was claimed that anyone who spoke in this 'disgraceful' dialect of the untouchables would inevitably go to hell. It is really unfortunate that although Bengal reached the peak of glory in almost every domain of thought during the reign of Gopal Dev and his descendants, who ruled over this part of subcontinent for more than three hundred years, the Bangla language could not make any remarkable progress. The reason was plain and simple - the then Hindu society always despised and hated this 'ignominious dialect of the untouchables'. Written form of Bengali was yet to come.

The Daily Star (Bangladesh)
After the Pala Dynasty came the Sena Dynasty who ruled over Bengal for over one hundred years (from 1070 - 1230). The Sens also considered Bangla as the language of the untouchables.
In 1931 a limestone slab, approximately 4.4cm x 5.7cm and bearing six lines in Prakrit in Brahmi script, was discovered in Mahasthangarh by a day labourer named Baru Fakir. This Mahasthan Plaque, as it became known, contains inscription about famine of Ancient Pundra Nagar, possibly during the rule of emperor Asoka, and dates Mahasthangarh to at least the 3rd century BC. It is the earliest evidence of "primitive" Bangla and testifies to the antiquity of the Bangla language.
Royal patronage by Muslim rulers ushers in new era for Bangla and accelerated growth
It was the conquest of Bengal by the Muslims in 1201 which ushered in a new era for Bangla, providing it a congenial environment and proper facilities to thrive into a major language. When the Muslims first conquered Bengal there was hardly any Bengali literature worth the name. Nor was the language cultivated by the educated class.
Where, once the Hindu and Buddhist culture were most influential, gradually evolved the Islamic culture. Persian, as the Muslim court language, became the most influential language and for more than 600 years (1203 - 1837) remained as the official language in Bengal. The importance of the Brahmins and their Sanskrit language gradually declined.
Whatever might be the exact date of the Charyapads it is generally recognized by scholars that no vernacular language could have found a scope for free literary expression under the Brahmanical system which preceded the coming of the Muslims and which interdicted the study of any but the Sanskrit language. A well-known Sanskrit Sloka (couplet) states that if a person hears "the stories of Ashtadash Puranas or of the Ramayana recited in Bengali, he will be thrown into the hell called Raurava" Bangla, "the language of the untouchables" would have surely been nipped in the bud had there been no patronage from the Muslim kings like Sikander Shah, Hussain Shah, Yusuf Shah, Barbak Shah and Paragol Khan.

The Daily Star (Bangladesh)
Unlike the Hindu Brahmins the Muslim rulers were liberal in their outlook. They introduced meritocracy and spread knowledge by breaking it from the bondage of caste system. This meant that the Brahims no longer had monopoly of knowledge and literary activities and everyone - Muslim, Hindu, rich, poor, man, woman, etc - were eligible to acquire it. The strict adherence to the doctrine of equality practised by the Muslim progressively brought a social revolution and people were employed in official position according to their merit.
Blessed with the royal patronage the swelling waves of Bangla started reaching every nook and corner of Bengal. It encouraged the masses to become educated. During subsequent rule by Muslim rulers they promoted the Bangla language and even gave it status of a state language though it was not an official language in Mughal and British rule. Ramai Pundit, an influential medieval Bengali poet who lived around the 11th century, eulogized in unequivocal terms the Muslim conquest of Bengal as a heavenly bliss. In 'Niranjaner Rushma' (Anger of Niranjan), a section of his Shunnya Purana, the Muslims are portrayed as Religious Incarnate releasing people from the tyranny and oppression of the Brahmins and the Sen rulers.
The Muslims not only welcomed Bangla with an open heart but they literally gave a new birth to this hitherto neglected language. By 1350, Muslims had united different regions of Bengal and started becoming patrons of Bengali language and literature, thus providing an impetus to new literary productions in Bengali.

The Daily Star (Bangladesh)
"Ami Banglai Gaan Gai" by Pratul Mukhopadhyay
Cultural mix
Bangla incorporated many Arabic, Persian, Turkic, Dutch, French and English words when the Bengal region came in contact with these foreign powers.
Table: Sanskrit, Arabic, English words used in Bangla language

| Word | Translation |
| --- | --- |
| Hello | Assalamualaikum/Slamalikum (Muslim form, M), Namoshkar (Hindu form, H) |
| Invitation | Daoat (M), nimontron/nimontonno (H) |
| Water | Pani (M), Jal (H) |
| Meat | Gosh/goshto/gosto (M), mangsho (H) |
| Prayer | Dua (M), prarthona (H) |
| Salt | L'bon (M), nun (H) |
| Turmeric | Holud (M), holdi (H) |
| Chili pepper | Morich (M), l'ngka (H) |
| Paternal uncle | Chacha (M), kaka (H) |
| Arabic influence | Dukan (shop), tarikh(date), kolom(pen), bonduk (gun) |
| English influence | Teble (table), tiffin (snack box), television, telephone, video, radio |
Source: Various
Advancement
During the rule of powerful Mughal and British empires Bangla continued to flourish among the upper strata of Muslim and Hindu population. The Bengali Renaissance (circa 1775 – 1941) witnessed great advancement in the use of the language and exposure to a larger audience. Reformist, inventors, and writers such as Ishwar Chandra Vidyasagar who reformed the Bangla prose literature, Girish Chandra Sen who was the first to translate the Holy Qur'an into Bengali, and Delawar Hosaen, the first Muslim graduate of Calcutta University, made extensive use of Bangla to spread their knowledge.
The first non-European ever to win a Nobel Prize was Rabindranath Tagore who had been awarded the prestigious accolade in 1913 for his book Gitanjali (Song offerings) – a rich collection of poetry written in Bangla. He also wrote the national anthem of Bangladesh (Amar Shunar Bangla) and India (Jana Gana Mana) both in Bengali.
Other Bengali Nobel Prize winners include Amartya Sen (Nobel Prize for Economics in 1998) and Muhammad Yunus (Nobel Prize for Peace, and also for his Grameen Bank, in 2006). Muhammad Yunus also became the first Bengali from Bangladesh to win it.
National Poet of Bangladesh include Kazi Nazrul Islam, the 'bidrohi kobi' (rebel poet) who conquered the hearts and minds of people writing in Bangla.
Ishwar Chandra Vidyasagar

()

Girish Chandra Sen

()

Delawar Hosaen

()

Kazi Nazrul Islam

()

Amartya Sen

()

Muhammad Yunus

()
During the Bhasha Andolon Bengalis were quick to point out that their language was equally developed – if not, even more advanced – than the Urdu language and was widely spoken in East Pakistan (previously called East Bengal).
Bangla belongs to the procession of life, making constant adjustments with surprises, exploring unknown shrines of reality along its path of pilgrimage to a future which is as different from the past as the tree from the seed.

The beauty of Bangla as eulogised by the great maestro Rabindranath Tagore
The Bengali community as a whole is renowned for its hospitality, its political awareness and love for discussions (adda) and civic engagement, and for its demonstrated admiration for poetry (both reading and writing).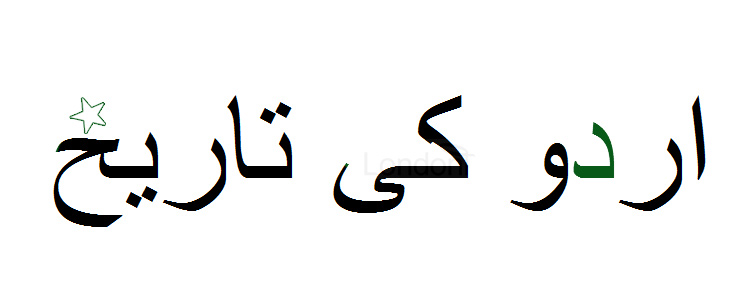 Urdu is Persianised Hindi
Origin
Modern Urdu has taken almost 900 years to develop to its present form. The old Urdu was a mixture of Turkish, Persian (Farsi) and Arabic and was the language of the most powerful warrior tribes of Central and Southern Asia. Persian was the official language of these Muslim tribes between 1000 CE and 1700 CE, while Turkic was the mother tongue of many of their rulers, and Arabic language was used for religious needs and scholarly purposes.
These tribes would invade, conquer and occupy areas within easy reach for their wealth, gold, silver and precious stones. Wherever these tribes went, they took their language which had an amazing mingling and absorbing local words and proverbs.
Scholars, learned men and tribesmen from Central Asia brought 'Old Urdu', called 'Reekhta, to the Indian Subcontinent early in the 12th century . Modern version of Urdu evolved during the last days of Mughal rule in India ( late 1400 - early 1500) as it was used in poetry, prose and plays.
At that time, Northern part of India was the centre of rule and knowledge, particularly Delhi and its surrounding areas. Due to the interaction of local population and the ruling Persian-Turkic-speaking Muslim elite, a new language evolved and was known as 'Hindustani'. Its Persianized form was called 'Urdu' - a Turkish word which means "an army or legion". In time this language became popular but remained limited to Northern India and never became the official language by Mughal rulers . Other local languages such as Punjabi, Sindhi, Pashto, Kashmiri, Seraiki and Baluchi were also in use.
Unlike Bengali, Urdu and Hindi languages are very similar to each other, mostly composed of native North Indian linguistic elements. Having a common origin, both languages are intelligible to each other.
Urdu is made up of 70% Persian words and has almost all the 'sounds' available in any other language spoken in the world. It's written from right to left just like Arabic and Persian and contains 39 basic letters and 13 extra characters – most of these letters are from Arabic and a small quantity from Persian. In contrast, Bengali and Hindi is written left to right, has Sanskrit words and is written in ancient Hindu scripts.
Privileging of Urdu
Regardless of script, spoken Urdu and Hindi are very similar to each other.
Since North India was the base of Muslim rulers and British empires, Urdu-speaking Indians Muslims from North had an environmental advantage in getting better education and jobs as compared to other areas. This benefit brought domination of Urdu-speaking Indian Muslims of North in South Asia and they took advantage of the opportunity and succeeded in bringing some other non-Urdu-speaking Muslims towards Urdu, who sought better education and status.
During Pakistan movement, it was further promoted due to majority of Urdu-speaking North Indian leaders. After the independence of 1947 Urdu-speaking Pakistanis, who were not more than 3% of the total population, were mostly immigrants from India. They were mainly concentrated in the city of Karachi, the newly-formed capital city of Pakistan. The West Pakistani languages, such as Punjabi, Sindhi, and Pashtu were written in Urdu or Arabic script like that of Persian. In contrast, Bangla had its own script different from that of Arabic script.
Less than 8% of the Pakistan's population speaks Urdu and even less speaks English. However, Urdu and English are official languages. This circumstances has its roots in the context of pre-partitioned India, when the British still ruled the subcontinent. As Muslim nationalist aspirations grew in contradistinction to the British rulers and Hindu majority, Urdu became a symbol of Muslim identity.

When the country became independent in 1947, Urdu continued to be vested with emotional symbolism. Urdu was seen as a unifier for a very disparatate population. People spoke Punjabi, Pashtu, Siraiki, Sindhi, and Balochi and they had stronger connections to their ethnicities and languages than to the nascent notion of a Pakistani identity. As a result ethno-linguistic differences threatened to unravel the new state. In response, the ruling elites, mostly English speakers, tried to unify the population by empahsizing Islam and Urdu through language policies. Urdu became the official language of the country and the media and was taught in public schools. The elite, though, continued to prefer English for themselves.

Nadia Farrah Shoeb, Analyst
To Muslims, the message of Islam is universal, and transcends the barriers of class, caste, race, language, national boundaries and even of time. It is thus absurd to seek a correlation between a good Muslim on the one hand, and the knowledge of Urdu on the other.

The Daily Star (Bangladesh)