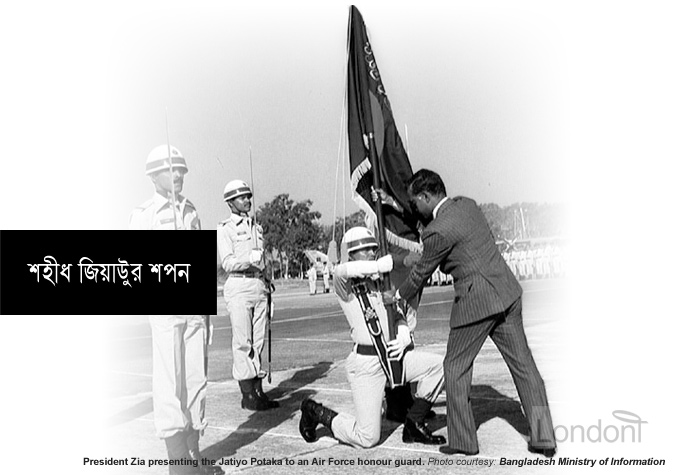 Post the assassination of Sheikh Mujibur Rahman and family on 15 August 1975, Ziaur Rahman would transform from Deputy Chief of Army Staff to Head Chief, then CMLA, and finally became the 7th president of Bangladesh and founder of Bangladesh National Party (BNP).
On 30 May 1981, as president he visited south-eastern port city of Chotrogram (aka Chittagong) where he was assassinated by a faction of officers of Bangladesh Army whilst he was staying in Chittagong Circuit House. General Manzoor was alleged to have led the attack and he was subsequently murdered 3 days later.
Since today, over 30 years after his murder, nobody has been officially held responsible for Ziaur Rahman's murder, even when his wife, Khaleda Zia, came into power.
Following the murder of Sheikh Mujib and his family on 15 August 1975 by rebellious junior army officials, Bangladesh was once again embroiled in a period of uncertainty where nasty surprises were not too far away. Within this bleak period Major Ziaur Rahman, the Sector 1 (Chotrogram) and 'Z-Force' Commander during 1971 Muktijuddho and Deputy Chief of Army Staff post-liberation, would replace General K. M. Shafiullah as the head of the Bangladesh Army.
Questionable role during Sheikh Mujib's murder