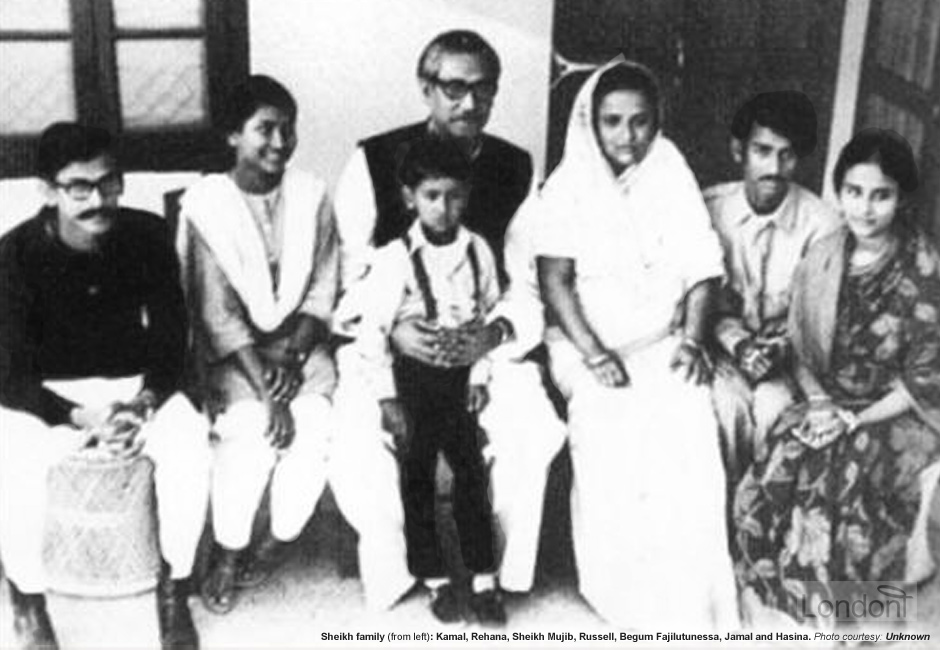 Following the independence of Bangladesh in 16 December 1971, Sheikh Mujibur Rahman returned to Bangladesh, via London and Delhi, with a pomp on 10 January 1972.
But this euphoria would not last long. Four years later, with the country still unable to recover from the destruction caused by Swadhinata Juddho (Liberation War) and growing discontent over Sheikh Mujib's self-appointment as President and creation of one party movement, he was massacred at his home in Dhaka along with 21 members of his family and close associates. This killing spree took part in 15 August 1975 and was allegedly carried out by ex-Mujib army officials.
The char netas (four leaders) who worked closely with Sheikh Mujib and who set up the Mujibnagar government, the first government of independent Bangladesh, were captured and also killed in Dhaka Central Jail three months later in 3 November 1975.
Bangladesh in turmoil after 1971 Independence
Facing the disastrous aftermath of the 1970 Bhola Cyclone, the 1971 Muktijuddho, and then the 1974 famine where over 1.5 million people were killed, Prime Minister Sheikh Mujib set about restoring public order by discharging more power and control over to himself.
The Jathir Pitha (Father of the Nation) had a demi-god status during the 1960s and early 1970s. He was able to rouse mass sentiment for a nationalist revolution. However, rebuilding a war-torn nation in the aftermath of continuous natural disasters would prove a more challenging task.
Matters were compounded by internal conflict within the problem-ridden new state. If 1973 was the year of violence, 1974 was the year of famine. As thousands of people died, the prime minister's party, the Awami League, disintegrated into warring factions. To impose order, Sheikh Mujib took some drastic decision like creating the Jatiyo Rakkhi Bahini.
Sheikh Mujibur Rahman

()