Muktijoddha Ziaur Rahman Hall (Dhaka University)
To mark the contribution of late presidents Ziaur Rahman and Sheikh Mujibur Rahman, especially during the Bangladesh War of Liberation, the Dhaka University named two of its new dormitories (halls of residence) after their name. The "Muktijoddha Ziaur Rahman Hall" and "Bangabandhu Sheikh Mujibur Rahman Hall" were formally inaugurated on 1 June 1988.
The Muktijoddha Ziaur Rahman Hall is a 5-storied building with 121 rooms and 482 seating capacity.
Dr. Rahim B. Talukdar acted as the Project Director whilst A. F. M. Khodadad Khan, Professor in the Department of Mathematics, acted as its first Provost - a university administrator of high rank - and Professor Dr. Syed Abul Kalam Azad acted as the first senior House Tutor of the Hall.
Shaheed Zia Smriti (Memorial) Complex
In 5 December 2004 the Ministry of Liberation War Affairs in Bangladesh gave the go-ahead to build a heritage park called "Shaheed Zia Smriti Complex" (Martyred Zia Memorial Complex) at Bangladesh Betar Transmission Center (BBTC) at Kalurghat, Chotrogram, where Ziaur Rahman gave the famous proclamation of the country's Independence from Kalurghat Radio Transmission Center during the 1971 Swadhinata Juddho.
'Mini Bangladesh'
Visitors to the complex get a chance of enjoying mini replicas of the the country's many historical, archeological and architectural structures and sites of importance. These include:
Jatiyo Smriti Shudho (National Martyrs' Memorial, Savar)
Jatiya Sangsad Bhaban (National Assembly, Dhaka)
Shaheed Minar (Dhaka)
Shat Gambuj Masjid (Khulna)
South Gate of Lalbagh Fort (Dhaka)
Buddhist Temple (Paharpur)
Mahasthangarh (Bagura)
Curzon Hall of Dhaka University (Dhaka)
Ahsan Manzil (Dhaka)
Sona Masjid (Rajshahi)
Chhoto Kutir and Boro Kutir (Rajshahi)
Darbar Hall (Dhaka)
St Nicolas Church (Gazipur)
Kantaji Temple (Dinajpur)
Jamindar's Bari in Putia (Rajshahi)
For this reason the complex is also known as 'Mini Bangladesh'.
The complex cost Tk 64 crore to implement and is spread over 17 acres near Kalurghat radio station. It was inaugurated in xxxx by Khaleda Zia, then Prime Minister of Bangladesh.
The project was initially scheduled to be completed by June 2006, however, all efforts were made to speed up the construction before the BNP-led government tenure expired in xxxx.
After inaugurating the complex, the government had leased operations to a private company, Concord Amusement Company Limited, for five years, which lasted till January 2010. http://theindependentbd.com/paper-edition/metropolitan/others/7350-renamed-new-avatar-of-zia-complex-to-open-in-chittagong-after-eid.html Concord were responsible for the construction and engineering of many of Bangladesh's monument and theme parks including the Jatiyo Smriti Shudho (National Memorial Monument) in Savar and Fantasy Kingdom - Bangladesh's equivalent of Disneyland - in Jamgora, Ashulia near Dhaka.
Interestingly, Concord operated Zia Memorial Complex as 'Ananda Bhaban', and all tickets and documents were printed under that name.
Capture cultural diversity
as it will be decorated with life and culture of people of different parts of the country, including the tribal people, and also set up recreational facilities.
A number of rides for the children, including cable car and electric train, also have been set up in the complex, in addition to a still-under-construction 52-meter-high watchtower, which will house a revolving restaurant and provide a breathtaking view of the city.
For entertainment, there are the Paris wheel, circus swing, bumper car, a toy train, among others. A 71-feet tower with a glass-enclosed movable restaurant, the only of its kind, also adds to its charm.
I think both the political parties – Awami League and Bangladesh Nationalist Party (BNP) - failed to establish the desired image of it.

There was no need for BNP to spend crores of Taka to build a revolving tower which is being used for marriage and other occasions; rather amounts should have been spent to make the radio station a kind of war museum so that our generation could get to know the importance and role of 'Swadhin Bangla Betar Kendro'.

I think this [Awami League] government ignores this matter intentionally because Ziaur Rahman's name is related to it
Renamed to 'Swadhinata Park'
In February 2010 the Ministry of Liberation War Affairs decided to rename the Shaheed Zia Smirti Complex to "Swadhinata Park" following recommendation from the then Chittagong city's Mayor Alhaj ABM Mohiuddin Chowdhury of the Awami League party. This follows the Dhaka High Court's controversial verdict to declare the Fifth Amendment to the Constitution, including Ziaur Rahman's ruling, 'illegal'.
The contract with Concord had also expired and responsibilities were passed onto the Chittagong City Corporation (CCC). The CCC were given the tender to operate Swadhinata Park for the next five years (i.e. until 2015), at a cost of Tk 1.75 crore.
Surprisingly, the rename was not undone even after the BNP candidate, Mohammad Manjur Alam, became the Mayor of Chittagong on 18 June 2010 after defeating ABM Mohiuddin Chowdhury by the largest ever margin (95,528) in the corporation's history.
PROFILE http://en.wikipedia.org/wiki/A._B._M._Mohiuddin_Chowdhury Mohiuddin was the first elected mayor of the port city, who has been in the post for 17 years. Outgoing mayor Mohiuddin Chowdhury, also the existing president of AL's Chittagong City unit, became the first elected mayor of the city defeating BNP nominated Mir Mohammad Nasir Uddin by some 17,000 votes in the first CCC election in 1994. He was elected the mayor for the second time in 2000 amid a boycott by BNP, and for the third consecutive time defeating Mir Nasir again by a margin of 91,480 votes in 2005 during the last BNP regime.
Many had expected the new BNP-backed mayor, Alhaj M Manjur Alam, who thumped three-time mayor and Awami League candidate ABM Mohiuddin Chowdhury by a historic margin, would put a spanner in the rechristening of Zia Memorial Complex, but Manjur Alam decided against interfering.

"The CCC will take charge of Swadhinota Park's management," M Manjur Alam said. "We will not change the name and violate the government's decision."

...According to sources, the park was the brainchild of the then BNP-led alliance government as an aleventh-hour decision
http://www.banglanews24.com/English/detailsnews.php?nssl=1a68f4f8f9bba5102b63861793900b47&nttl=2012051236928
Shaheed President Ziaur Rahman Medical College Hospital (SZMCH), Bogra
Founded:

1992

Address:

Shaheed Ziaur Rahman Medical College (SZMC), Bogra Sadar, Bogra- 5800, Bangladesh

Contact details:

[T] 051-69965 [F] 051-61717 [E]

This email address is being protected from spambots. You need JavaScript enabled to view it.

Website:

www.szmcbd.org
In 1992 the Shaheed Ziaur Rahman Medical College (SZMC) was established as a public (governmental) medical college in Bogra town, Rajshahi, where President Zia was born. The college offered 5-year medical education course leading to MBBS, and was initially affiliated with the local Mohammad Ali Hospital - named after the prominent diplomat Mohammad Ali 'Bogra'.
However, on 31 August 2006 the college was shifted to a newly constructed campus on the outskirts of Bogra, beside the Dhaka-Rangpur highway. The new campus contained a brand new hospital with 91,922 square meters of floor space and 500 beds (with extra 200-300 beds spacing available if required) http://www.szmcbd.org/. Previously about 50 students http://www.banglapedia.org/httpdocs/HT/S_0265.HTM were admitted into the college every year after passing the government medical admission test . From 2005, the numbers increased to about 150 http://en.wikipedia.org/wiki/Shaheed_Ziaur_Rahman_Medical_College.
The whole campus (including the hospital) have been built on 40 acres of land at a cost of more than Tk 234 crore http://www.thedailystar.net/2006/09/01/d60901060184.htm. It contains indoor and outdoor facilities, including an academic building, two hostels for students and two hostels for interns.
The college is located in south-western part of the district town, Bogra, just beside the Dhaka-Rangpur national highway, about 80 km from Bangabondhu Jamuna bridge, where it is connected with other highways viz. to Rajshahi, Naogoan and Joypurhat-Hili. With the most convenient roads and railway communications, Bogra stands at the centre of Rajshahi division in the map having fluorescencent cultural, historical and archeological heritage. The once mighty river Korotoa, said to have carried the the legendary craft of Behula-Lakshindar, flows through the eastern edge of the town. Mohasthangarh, the oldest archaeological site of Bangladesh is 15 km north of the college and Paharpur Buddhist Monastery is somewhat 50 km to the west.

The campus has become well known for its beautifully designed interior, great architectural view and well-planned residential accommodations. Having Play grounds, gymnasium, mosque, kindergarten school, botanical and floral gardens, the campus have become popular for harmonious inhabitation by the students, teachers and other staffs.

Shaheed Ziaur Rahman Medical College (SZMC) official website
One-year internship after graduation is compulsory for all graduates. The college is affiliated to the University of Rajshahi, and the degree is recognised by the Bangladesh Medical and Dental Council. The SZMC also has its own official journal known simply as the 'Shaheed Ziaur Rahman Medical college Journal' which is published quarterly.
Pre-clinical
Anatomy
Physiology
Biochemistry
Community Medicine
Forensic Medicine
Pharmacology
Pathology
Microbiology
Clinical
Dermatology
Medicine
Paediatrics
Anesthesiology
Psychiatry
Cardiology
Surgery
Ophthalmology
Otorhinolaryngology
Orthopaedics
Obstetrics
Gynaecology
Blood Transfusion
Radiology
Radiotherapy
Neurology
Gastroenterology
Paediatric Surgery
Neuro-Surgery
Respiratory Medicine
Urology
Paediatric Nephrology
Odontology
Thoracic Surgery
What others have said about him...
I was shocked and deeply grieved to learn of the assassination of President Ziaur Rahman. The United States - indeed the world - had come to respect President Zia's profound and compassionate commitment to a better life for his people and his dedication to the rule of law. His wisdom in international affairs will be sorely missed.

I am confident that the people of Bangladesh are united in their determination to assure that the stability and progress of recent years will survive this tragedy. Please extend to Begum Zia and her children my sincere condolences on this sad occasion.

Ex-USA president Ronald Reagan's message to President Abdus Sattar a day after Zia's murder on 30 May 1981
Zia has gone through an almost Darwinian process of selection through the war with Pakistan and coups in Bangladesh. He has never denigrated politicians as a class – which is itself typical of the present day military rulers of many third-world countries. On the contrary, he has shown adroit political skills in bringing together diverse political groups and accumulating political power though coalition-building.

Prof Talukdar Maniruzzaman, author of "The Bangladesh Revolution and its aftermath"
If there are worse places than Bangladesh these days, much credit goes to Ziaur Rahman. From his rise to power in 1975 until his assassination last weekend, General Zia instilled new motivation in the New England-sized nation of 92 million people to produce more food and fewer children. His murder by army rivals raised fears in Dacca of another period of political instability and bloodshed like the one that occurred after the army overthrew Sheikh Mujibur Rahman, Bangladesh's first President, in 1975.

New York Times (1981)
In 1971 I met Sheikh Mujibur Rahman who became the first president of Bangladesh. I went to see him when I was still in Calcutta, he was just taking over. A delightful chap, a delightful rogue, but he was really a chaotic administrator.

Everything went downhill and he got assassinated, sadly. When I went back there in 1978, as High Commissioner, there was General Ziaur Rahman in charge. He had taken over in a coup but he was not a dictator in any way. He gave extremely good government, very easy to talk to. We had our second biggest aid programme in the world there. We were making some progress. The difficult problem was immigration to the UK. We had a large team of immigration officers who tried to decide whether families and children of Bangladeshis who, years back, had emigrated to England should join their menfolk. It is terribly difficult to decide who are not bogus. My officers thought that about 40% percent of the applications were bogus.

Sadly then, after I had left, in the typical Bengali fashion, Ziaur Rahman was assassinated by a jealous general. I won't go into the later history but they are still not terribly stable. Of course, they are among the poorest countries in the world. We tried to help them with aid, but they have had these enormous problems of floods every year due to the cutting down of the trees in the Himalayas and rivers get out of control and this enormous rise in population all the time. It is a very difficult situation.

[On Sheikh Mujib's inability to run country] I wasn't there at that time. I, personally, can't give any example of his inability to administer the country but it goes back to his cronyism and they were incompetent. Many politicians put their hands in the till. This went on in an unsatisfactory way till the coup by General Ziaur Rahman. He did bring in a new attitude and did demand not to engage in corruption and set a good example for his ministers and politicians to declare their wealth. For the time I was there for two years, there was a good administration. He was elected through parliament. At that time there was still one of Sheikh Mujib's friends, a very old politician and a good friend of ours. He was one of the more moderate and more sensible and well educated and he did become the chief minister of East Pakistan at that time and he was still there when we went back in 1978. He was asked by Ziaur Rahman to become his prime minister. He said he was too old for it and didn't want to do it.

Frank Stephen Miles, British Deputy High Commissioner in Kolkata, India (1970-74) and High Commissioner in Dhaka, Bangladesh (1978 – 1979)
When President Ziaur Rahman was killed in 1981, he was only 45. But within this short lifespan he contributed enormously to Bangladesh. Even after so many years of his death, he is still subject to criticism by his adversaries and the Awami league. It is about time that, for the sake of the youth of our country and the future generation, all the politicians and civil society gave due respect and honour to each and everyone who contributed to the liberation war and the birth and development of this country.

Much of our political problems and mudslinging will stop if we as a nation stop fabricating and falsifying history and give everyone their dues. The country will benefit greatly if we accept history the way it happened and move on towards the development of the country.

Shaheed Zia's ideas, his visions and his philosophies are as relevant today as it was during his time. If we try to read his earlier speeches, they will appear timely and pertinent. His vision defining Bangladeshi nationalism remains the most inclusive and the most successful vision of our nationhood that was ever articulated by a Bangladeshi leader. Even today, after 32 years after his death, changes in Bangladesh constitutional framework initiated by him remain the basis of governance in Bangladesh. After his death, the Time magazine, in its June 8, 1981 issue, published a full-page report. The report comprised of these sentences: "The slain Zia had been one of South Asia's most promising leaders, a man who lived modestly while others chose corruption, who searched tirelessly for solutions to his country's awesome poverty".

Shama Obaed, Central Committee member of the Bangladesh Nationalist Party and president of Jatiyatabadi Muktijuddher Projonmo
It's a great pleasure for me this afternoon to welcome to the White House and to our Nation, President Ziaur, the very fine leader of Bangladesh. Since their war of independence in 1971, tremendous progress has been made under his leadership. And with the courage and determination of the people of his great country, with a population of about 90 million, and with tremendous opportunities for economic improvement, President Ziaur has been in the forefront of making the lives of the Bangladesh citizens better each year.

...President Ziaur, we're delighted to have you with us. It's an honor for our country to have you here, and we share with you the basic principles in a completely compatible way as we face the future together. And I'm very honored that you would come here to pay me this visit.

US President Jimmy Carter's glowing remark following meeting President Zia (27 August 1980)
Legacy I
Criticism
Mass killing of officers, including the officer who rescued him in 1975
Over the subsequent 15 years of military rule [1975 - 1990], coercion and political violence became institutionalised. During the regime of Ziaur Rahman (1975 - 1980), political opponents, particularly those who tried to organise military coups, were dealt with by brute force. Colonel Abu Taher, a war hero and a member of the military wing of the JSD was hanged in a show trial in July 1976. Key leaders of the party were sentenced to long terms of imprisonment. After an abortive coup on 1 October 1977, according to government accounts, 92 persons were sentenced to death, 34 persons received life imprisonment and 18 others were given various terms of rigorous imprisonment. Ziaur Rahman confided to a reporter of the New York Times in October 1977 that 460 officers and privates of the army were tried for their involvement in abortive coups and only 63 were acquitted.

In order to gain political legitimacy after 1978 the regime organised elections and allowed political activities, but politicians faced intimidation on an unprecedented scale. The landslide victory of the newly formed BNP was ensured through manipulation and intimidation of opposition activists. The youth and the student wings of the party were allowed to unleash a reign of terror.

Ali Riaz, Author of "Political Islam and governance in Bangladesh" (2011)
Ostracising the minority
What about Zia's take on national identity? Was Bangladesh nationalism just the two-nation theory / Muslim nationalism in a different garb? Was it meant to turn Bangladeshis who are not Bengali Sunni Muslims into second-class citizens? Or was it an attempt at creating a rights-based citizenship notion of national identity? Again, reasonable people can debate these.

What about how Zia dealt with Mujib's assassins? Was he merely continuing an arrangement made by Khaled Musharraf, who allowed the killers safe passage out of the country? Was he so worried about the leftist followers of Taher that he felt compelled to make a tactical truce with the rightist majors? Or was he ideologically allied with the majors? Why was he so lenient on them and so merciless against Taher's supporters, even though the majors too tried to assassinate him through attempted coups?

Jyoti Rahman, Blogger
7th November: Jatiyo Biplob o Sanghati Dibosh (National Revolution and Solidarity Day)
BNP-led government and BNP supporters around the world celebrate November 7 as "Jatiyo Biplob o Sanghati Dibosh" (National Revolution and Solidarity Day) in commemoration of the 1975 uprising formed by the people and soldiers, and led by Colonel Abu Taher and his political group Jatiyo Samajtantrik Dal. This coup helped Major General Ziaur Rahman, founder of Bangladesh Nationalist Party, to grab power in the long run.
However, the BNP's main rival Awami League recognize it neither as a revolutionary nor a solidarity day, and in fact denounce it as "Muktijuddha Hoitta Dibosh" (Freedom Fighters Killing Day).
November 7 was a national holiday in Bangladesh during the rules of autocrat Lieutenant General Hossain Mohammad Ershad, the founder of Jatiyo Dol party, and Zia's wife Khaleda Zia. However, in November 2007, the caretaker government of Fakhruddin Ahmed scrapped this holiday.
Zia Smrti Jadughar
In September 1993, the Old Circuit House in Chittagong, where Ziaur Rahman was assassinated, was renovated into a museum, the "Zia Smrti Jadughar" (Zia Memorial Museum).
Located on the green hills of Chotrogram, this 1913 palatial structure was originally used as a living quarter for government officials until the murder of Ziaur Rahman in 1981.
Memorabilia
Visitors to the museum will find a wide variety of memorabilia and art that totals over seven hundred exhibits.
Zia Smrti Jadughar consists of 12 galleries, all of which are dedicated to the memory of President Ziaur Rahman. A total of 743 exhibits that include 336 souvenirs and 13 documents are laid out across the galleries. Items found in these galleries include portraits of the president, the actual transmitter radio transmitter, the microphone, the chair and the table which were used by Ziaur Rahman when reading the Declaration of Independence in 1971, which are displayed in galleries 1 and 2.
His personal effects and belongings are exhibited in galleries 3, 4 and 5. In galleries 4 & 7 are portraits of the shohid Rashtopoti and the souvenirs and gifts that were presented to him by different Heads of states and diplomats. In the last gallery, Gallery 12, visitors will be able to view a reconstruction of his untimely death.
The museum has also been fitted with a breathtaking library and a well-equipped conference room that is equipped with the latest technology for use in presentations and meetings.
As the president was murdered in this building, the museum has become an extraordinary monument to his life. Visitors will find the Zia Memorial Museum to be a spectacular attraction in Chittagong, which not only retraces the life of this unforgettable leader, but the colorful history of Bangladesh.
Swadhinata Purushkar / Swadhinata Dibosh Padak winner along with Sheikh Mujibur Rahman
In 2003 the Government of Bangladesh, led by BNP, awarded Ziaur Rahman and Sheikh Mujibur with the Swadhinata Dibosh Padak (Independence Day Award), also known as Swadhinata Purushkar (Independence Award), the highest civilian award in the country.
Ziaur Rahman the first and only winner of SAARC Award
With the world's most populous country, SAARC is home to nearly 1.5 billion people or about 22% of world's population. Therefore, to facilitate unity and cooperation within such a large network of people is undoubtedly one of Ziaur Rahman's greatest initiative. His contribution was officially recognised in 2004 he was awarded posthumously the SAARC Award by the Heads of State or Government of SAARC. The award was formally received by his eldest son Tarique Rahman on behalf of the Zia family at the opening session of the Thirteenth Summit of the SAARC held at Bangladesh-China Friendship Conference Centre (later renamed to Bangabandhu International Conference Centre) in Dhaka, on 12 November 2005. It was a great honour bestowed upon the late president to have received the award in Dhaka, the home of SAARC, and that too in a conference centre located opposite his graveyard in Chandrima Uddyan (known popularly as 'Zia Uddyan').
To encourage individuals and organizations based in South Asia to undertake programmes and activities complementing the efforts of SAARC.
To encourage individuals and organizations in South Asia contributing to the improvement of the conditions of women and children.
To honour outstanding contributions and achievements of individuals and organizations within the region in the fields of peace, development, poverty alleviation, environment protection and regional cooperation making the SAARC Award the most prestigous Award in the region.
To honour any other outstanding contributions and achievements, not covered above, of individuals and organizations in the region.
The SAARC Award comprises of a gold medal, a letter of citation and cash prize of US $ 25,000. Since institution of SAARC Award in 2004, it has been awarded only once – to late President Ziaur Rahman of Bangladesh and nobody else.
The cross-fertilization of philosophies, cultures and ideas in the South Asian region has gifted us a shared heritage. Despite these, and the realities of common challenges and a shared future, the region has been slow to take on the mantle of regional cooperation. The imperative to resolutely fight poverty, disease and ignorance and ensure the welfare of the peoples of South Asia clearly underscores the need for enhancing cooperation in the region.
The late President Ziaur Rahman of Bangladesh took the bold initiative, in the early 1980s, of setting in motion the process of consultation and deliberations for the creation of a forum of cooperation in the region aimed at promoting overall progress and economic development. His vision and unremitting efforts at mobilizing public opinion in the region in favour of institutionalized cooperation culminated in the formation of SAARC in December 1985. SAARC was thus born out of a collective desire to harness the positive impulses in South Asia to reinforce the primacy of the spirit of cooperation in a region that is home to one fifth of humanity.
Recognizing with deep appreciation his contribution to fostering regional cooperation, the Heads of State or Government of SAARC at the Thirteenth Summit, decided to confer the SAARC Award-2004, the first such award, posthumously to the late President Ziaur Rahman. The seed of regional cooperation sown by the late President continues to grow with the intensification of the SAARC process. SAARC will remain a testimony to his vision and foresight.
The seven leaders flew into Dhaka on Saturday, tying up the airspace over Dhaka, which had a domino delay effect on passenger flights connecting to or overflying the city. They comprised Prime Ministers Manmohan Singh of India, Khaleda Zia of Bangladesh, Shaukat Aziz of Pakistan, Lyonpo Sangay Ngedup of Bhutan, Presidents Abdul Gayoom of the Maldives and Chandrika Bandaranaike Kumaratunga and Nepal's King Birendra.

The city of Dhaka, which officially has a population of close to seven million, wore a festive yet deserted look, with the various security services declaring a virtual curfew in the region. The empty roads leading to and from the conference venues and the main streets likely to be traversed by the delegates were bedecked with lights and placards welcoming them and lauding the SAARC spirit.

On Saturday morning, the seven leaders laid wreaths at the National Martyrs Memorial and unveiled a plaque and paid their respects at the mazar of former President Ziaur Rahman. Then they assembled at the state of the art China Bangladesh Friendship Conference Center for the opening session. After inaugurating the summit and before handing over the chair to Bangladesh Prime Minister Khaleda Zia, Pakistan Prime Minister Shaukat Aziz presented the first SAARC award posthumously to former Bangladesh President Ziaur Rahman.

Zia, who was Khaleda Zia's husband, played a key role in the formation of SAARC 20 years ago, and his eldest son Tariq Rahman received the award on his father's behalf amidst much applause from the gathering.
Zia Antorjatik Bimanbôndor (Zia International Airport)
Prior to 1971 independence, Bangladesh, then the eastern wing of Pakistan, had only one international airport at Tejgaon area in Dhaka. However, post-independence a new facility was sought to meet demands of modern day international airport. Thus in 1980 the location of the airport was transferred from Tejgaon to Kurmitola (in present day Uttara area), approximately 10 miles to the north.
In 1983, two years after the assassination of President Ziaur Rahman, the airport was renamed from Dhaka Bimanbôndor (Airport) to Zia Antorjatik Bimanbôndor (Zia International Airport).
Renamed to "Hazrat Shahjalal International Airport"
In 2010, the Government of Bangladesh, led by BNP's arch rival Awami League, renamed the Zia Antorjatik Bimanbôndor to "Hazrat Shahjalal International Airport" after the famous sheikh Shah Jalal.
The controversial move came after the Dhaka High Court had cancelled the Fifth Amendment made to the Constitution under Ziaur Rahman's governance. The verdict meant that the governments between 15 August 1975 and 9 April 1979, which includes Ziaur Rahman assuming power, were illegal. As such the cabinet decided that no structures or institutions will bear name of 'illegal autocratic' ruler Ziaur Rahman.
Regarding renaming the airport, the cabinet said that since the people of the country respect Sufis and religious figures and wish to keep their memory alive many important establishments had been named after them.

It referred to the airport in Rajshahi, which was named after Shah Makhdum (R), Shah Amanat (R) airport in Chittagong and Hazrat Khan Jahan Ali (R) for the under construction airport in Khulna.
Largest airport in Bangladesh
The airport is the home base and hub of Bangladesh's national airline, Biman Bangladesh Airlines, and GMG Airlines. It has an area of 1981 acres. Nearly 52% of the country's international and domestic arrivals and departures occur through the airport, while country's second largest international airport at Chittagong handles about 17% of the passengers. About 3.8 million international and 0.8 million domestic passengers and 105,000 tons of freight and mail annually pass through the airport. It has terminal buildings, hangars, technical areas, a freight village (warehouse), and other modern equipment for handling aircraft. It connects almost all the major cities of the world with Bangladesh. From here, Biman Bangladesh goes to 31 cities on 4 continents. Airlines and destinations.
| Airline | Destination |
| --- | --- |
| Air India | Kolkata, New Delhi |
| Biman Bangladesh Airlines | Abu Dhabi, Bahrain, Bangkok, Chittagong, Cox's Bazar, Dammam, Doha, Dubai, Hong Kong, Jeddah, Jessore, Karachi, Kathmandu, Kolkata, Kuala Lumpur, Kuwait, London-Heathrow, Muscat, New Delhi, Rajshahi, Riyadh, Rome-Fiumicino, Singapore, Sylhet |
| British Airways | London-Heathrow |
| Cathay Pacific Dragonair | Hong Kong |
| Druk Air | Bangkok, Paro |
| China Eastern Airlines | Beijing, Kunming |
| Cosmic Air | Kathmandu |
| Emirates | Dubai |
| Etihad Airways | Abu Dhabi |
| GMG Airlines | Bangkok, Barisal, Chittagong, Cox's Bazar, Delhi, Jessore, Kathmandu, Kuala Lumpur, Kolkata, Sylhet |
| Gulf Air | Bahrain, Muscat |
| Kuwait Airways | Kuwait |
| Malaysia Airlines | Kuala Lumpur |
| Pakistan International Airlines | Karachi |
| Qatar Airways | Doha |
| Saudi Arabian Airlines | Damman, Jeddah, Madinah, Riyadh |
| Singapore Airlines | Singapore |
| Thai Airways International | Bangkok |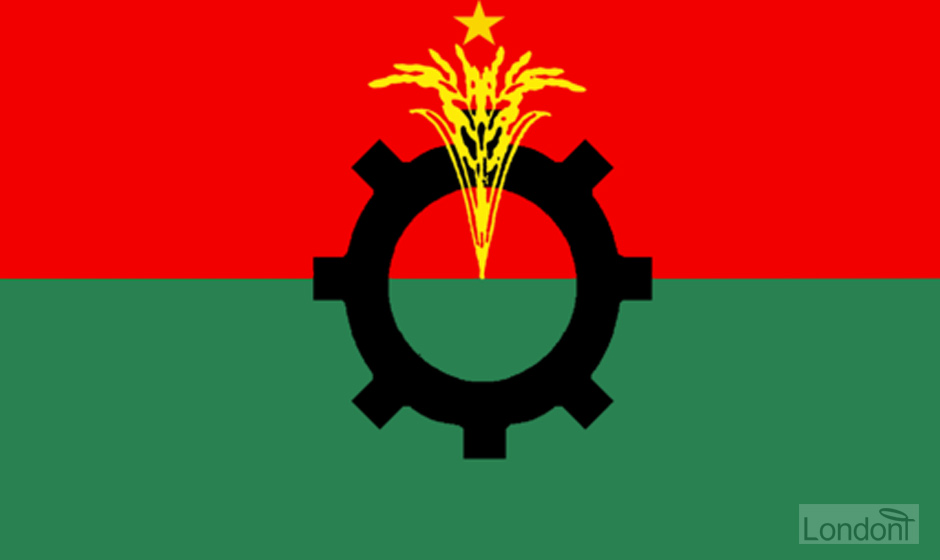 Founder of BNP
Beat one-time senior M. A. G. Osmani to presidential role
The prevailing situation persuaded Ziaur Rahman to take part in active politics so that he could establish democratic order in the country.
In February 1978 he floated Jatiyatabadi Ganatantric Dal, popurly shortened to JAGODAL, with Vice President Justice Abdus Sattar as its head. JAGODAL merged with 6 other political parties to form 'Jatiyatabadi Front' (Nationalist Front). Ziaur Rahman was appointed the Jatiyatabadi Front's nominee for the presidential election held on 3 June 1978 where he won a comprehensive victory by securing 76.67% of the votes and was elected to a five-year term. He beat nine rival candidates, including General Muhammad Ataul Ghani Osmani, Ziaur Rahman's commanding officer during 1971 Swadhinata Juddho (Independence War)
Though October (1977) coup was unsuccessful, it was bloody and ideologically explosive enough to force Zia to ensure his legitimacy by holding a presidential election in June 1978. There were probably equally important reasons for Zia to hold the elections, such as keeping his electoral commitment to the people and maintaining his image as a trustworthy third world leader before the leadership of western democracies.

Despite the fact that the election was based on universal adult franchise and was considered more or less fair, 9 rival candidates, including General (Rtd.) MAG Osmani (Zia's commanding officer during the Bengali independence struggle) bitterly complained about the time limitations (they were allowed to start campaigning only 20 days before the election) and Zia's unlimited use of governmental machinery for campaigning.
Zia was forced to recognise the need for a civilian, political base of support to ward off the dangerous threat of the growing factionalism within the military. In 1978 presidential elections were called, and Zia, forming his own political party, the Bangladesh Nationalist Party (BNP), was elected to a five-year term, giving his presidency the political "legitimacy" that he had fought.
Selected chairman of BNP and win parliamentary election
On 1 September 1978, three months after the presidential election, a new political party, Bangladesh Nationalist Party (BNP, Bangladesh Jatiyatabadi Dol), was launched with the slogan "politics of production and development" and with Zia as its chairman. Having already secured the direct vote of the people, President Zia now set about getting the support of the assembly. So an election for an assembly was called and held on 10 February 1979. BNP won 207 seats out of 300. On 5 April 1979, the first session of the Jatiya Sangsad was convened and a bill named Act 1 of 1979 was passed which legalised all measures taken by the government from 15 August 1975, including the controversial indemnity of Sheikh Mujib killers by Khandaker Moshtaque Ahmed. Few days later, on 9 April 1979, martial law was lifted after the enactment of the Fifth Amendment.
Securing 76% of the total votes cast in the election, Zia was elected president for 5 years, proving his legitimate authority to rule. Subsequently, through the formation of his political party (BNP) and using the 19-point program as its ideological platform, Zia increased his control over the political process and, at the same time, seemed to relinquish some control by establishing a parliament.
By the time Ziaur Rahman was assassinated there was in fact only one single person in charge of the Executive, Legislature and Judiciary in Bangladesh.

Till the month of April 1979, the country was under Martial Law. Thus whatever he needed during this period was done under his order. These were termed Martial Law orders.
Killed in Chotrogram – where he once gave the Declaration of Independence
In the early hours of Saturday 30 May 1981 Ziaur Rahman was assassinated in an abortive army coup whilst staying in the Chittagong Circuit House. President Zia – only 45 years old – died in a hail of bullets along with his six bodyguards and two aides.
Major General Abul Manzoor, the regional commander of the Chittagong Cantonment and Zia's comrade from the Bangladesh Liberation War of 1971, was alleged to have been behind the killing. However, he too was murdered three days later in mysterious circumstances, fuelling further speculation as to who was the real architect behind Zia's murder.
Abul Manzoor

()
Government troops discovered Ziaur Rahman's body in a shallow grave in Rangunia upozila, 22 miles (37 km) from the Chittagong Circuit House where he had been assassinated.
His body was returned to Dhaka, and two days after his assassination, his simple wooden coffin was buried at Chandrima Uddan next to the Jatiyo Sangshad (National Parliament) in the locality of Sher-e-Banglanagar in Dhaka. Over a million people had attended his state funeral and paid their final respects.
The martyred Zia was not only our national hero but also a man of superior character who served our country as a soldier and as a statesman until the last moment of his life, with no illusion of his own.
After the assassination of Ziaur Rahman, 75-year-old Justice Abdus Sattar immediately succeeded him as the acting president. He was joined by Zia's widow Khaleda Zia, who entered the political and public arena for the first time. Up until that moment Khaleda Zia had lived a private life as a housewife, looking after their two sons Tarique and Arafat Rahman, and kept a very low public profile. However, after the brutal murder of her husband Ziaur Rahman she entered politics to lead the BNP and later became the first woman Prime Minister of Bangladesh in 1991.
He was like my son. I loved him too much. I loved him because he was trying to build this small country in a better way.

Justice Abdus Sattar's emotional tribute, stopping after almost every word, and sometimes wiping away tears
Abdus Sattar, the acting President, today reiterated his caretaker Government's determination to hold a presidential election on schedule and ''to foil any conspiracy to disturb the democratic process in the country.'
Despite the lively participation of 26 candidates, the Bangladesh presidential election campaign that ended here today has been dominated almost entirely by the auras of two dead adversaries. The two - Sheikh Mujibur Rahman, who led the country to independence and was killed in 1975, and General Ziaur Rahman, who governed for five years until he was murdered by army officers last May 30 - were the centerpieces at huge rallies that the two major parties staged here in the capital. On Wednesday, hundreds of thousands of people filled the streets in support of Dr. Kamal Hossain, the challenger from Sheik Mujib's Awami League. On Thursday, an even larger crowd jammed the same plazas and thoroughfares in jubilant advocacy of the candidacy of Acting President Abdus Sattar, the 76-year-old judge who was Vice President when General Zia was murdered.

New York Times (1981)
But after the election Sattar, who had the reputation of being everybody's man and had served Yahya, Mujib and Zia with equal deftness, found himself in the midst of a tussle with the armed forces under the leadership of General Ershad for power-sharing.

Sattar was too weak a person to withstand pressure from the leaders of the armed forces. He broke down. He surrendered quietly and General Ershad executed a coup and seized power and declared Martial Law in March 1982. Thus another Martial Law regime began.
Since the death of Ziaur Rahman on 30 May 1981 till now – over 30 years – nobody has been officially held responsible for his killing. This was the case even when his wife Khaleda Zia came into power on several occasions.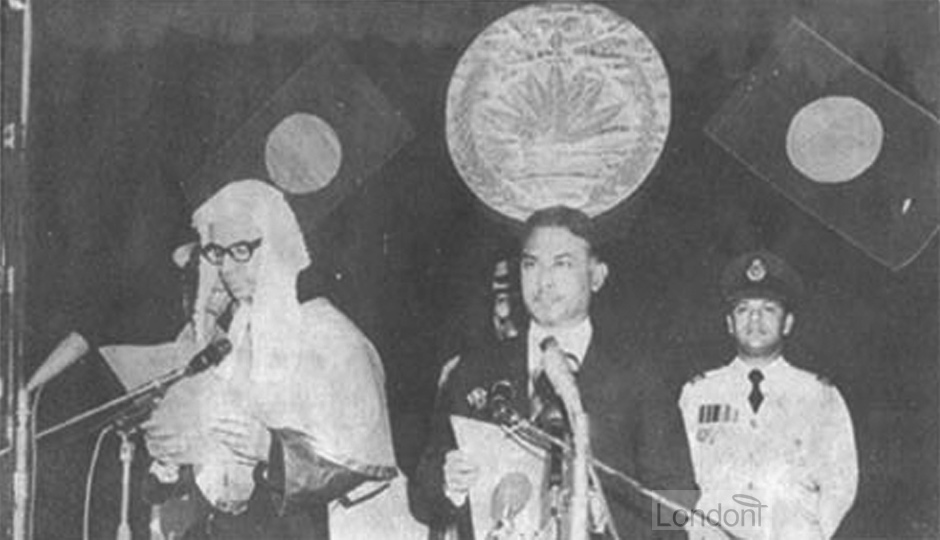 President of Bangladesh
Major General Ziaur Rahman entered politics on the wings of a huge popularity among people at large, military and civilians alike. He became the 7th President of Bangladesh on 21 April 1977 following Justice Sayem's resignation on grounds of "ill health", which many believed was simply a pretext for Zia's rise to power with army's backing.
Although Sayem had held the title of president, historians believe it was Zia who exercised real power from the cantonment. Sayem had promised early elections, but Zia postponed the plans. The years of disorder had left most of Bangladesh's state institutions in disarray, with constant threats of military coups amidst strikes and protests.
Ziaur Rahman's accession to the Presidency was a reflection of his power over the military and his immense popularity with the public. A few of the old-time politicians objected to his accession but they were widely ignored. He was sworn in as President by the Chief Justice of Supreme Court, Justice Syed A. B. Mahmood Hussain.
Even though he became the president, Ziaur Rahman continued his position as CMLA and Supreme Commander of the Bangladesh Armed Forces. On 30 May 1977, after running the impoverished country under strict martial law for 18 months, President Zia turned to the people for a vote of confidence. Voters were asked "Do you have confidence in President Major-General Ziaur Rahman Bir Uttam and the policies and programs adopted by him?". The result saw 98.9% vote yes, with a turnout of around 34 million (88.1%).
Although he received an overwhelming 98.89% of the popular vote, his victory was tarnished by the extensive use of government machinery to induce the people to vote for him. Voter turnout was low and those who opposed Zia had nothing to vote for and no knowledge of what would happen if Zia lost. Moreover, such phrasing of the referendum question as "Do you have confidence in President Major General Ziaur Rahman and in his policies and programs enunciated by him?" gave the people little or no choice. Linking personality to policies served to control the voting behaviour of those who wanted the policies but were leery about any military ruler.
On 3 June 1977 Justice Abdus Sattar was elevated to Vice President of Bangladesh and appointed as Minister of Law and Parliamentary Affairs. Justice Sattar, a repatriate from Pakistan in 1973, was previously appointed Special Assistant to President Sayem in 1975. Now with Justice Sattar's appointment, Ziaur Rahman secured the services and aid from an ex-Judge of the Supreme Court. Justice Sattar also lived in the Government Quarters (now known as Old Ganabhaban).
Abdus Sattar

(1906 – 5 Oct 1985) President of Bangladesh. Born in Daraka of Bolpur, Birbhum district of West Bengal, India. Obtained MA in Political Science and Law degree (1929) from the University of Calcutta. Joined Calcutta Judge Court Bar. Lawyer practising in Alipore Court (the District Court of 24 Parganas). Deputy Executive Officers in the Calcutta Corporation. Judge in the Supreme Court of Pakistan. Worked under Hamidul Huq Chowdhury a lot, even gaining influential role within Jukta Front because of him http://books.google.co.uk/books?id=3pIjwRq24YYC&pg=PA248 &hl=en&sa=X&ei=4qNyUZ6KJYmk0QXfnoDQBw&ved=0CEwQ6AEwBg#v=onepage&f=false. Appointed Acting Chief Election Commissioner during Yahya's time.

Syed A. B. Mahmood Hussain

()
'Taming the tiger'
Assuming full control of the state, Zia banned political parties, censored the media, re-imposed martial law and ordered the army to arrest dissidents. Martial law restored order across the country to a large measure and as Zia crushed several attempted uprisings with ruthless measures, discipline was finally restored in the army. However, he still had to confront a number of mutinies and attempted coups forcing him to adopt certain stern actions against those who had taken part in those uprisings.
Zia recognised that although much of his power base rested on the shoulders of military support, it was also obvious that there were a number of splits within the military cadre.
Prior to Zia's takeover, the army was quite an incoherent structure with respect to its basis (factionalism of the mukti bahinis), its development (increase of manpower thanks to partisan/biased recruits), and its achievement (divisions between freedom fighters and repatriated/returning soldiers). This clear disunity was the primary source of instablity within the army from 1975 to 1982.
The main source of instability was, unquestionably, to be found in the army: the issue was not about civil-military relations, but rather about army's internal relations. This is clearly attested by the fact that, within a few months of his takeover, Zia felt the necessity to found a special police force of 12,500 men, which strongly resembled Mujib's JRB. Because he could not rely on the army to help him hunt down the Jashod's clandestine groups, he was, in a way, forced to create his own militarized police force. Zia's uncomfortable position among his peers was further demonstrated by his decision to keep his COAS position until the June 1978 presidential election. And even after being elected president, he chose not to settle in the presidential palace but rather to stay at his COAS residence inside the army's headquarters.
Ziaur Rahman's first move was to extend this 'de-politicization' process to the army itself, and it became the prime target of the cleaning process. The Biplobi Shoinik Shangstha (BSS, Revolutionary Military Associations) and Jashod leaders who had carried Zia to power were systematically arrested whereas the repatriated, less threatening because of their apparent disorganization, became the regime's fresh allies.
In the early days of military rule, Ziaur Rahman's policies closely resembled (Pakistan's) Zia ul Huq's in their Jacobin crushing of political parties and civilian politicians, and their suppression of dissent and protest, as he searched for a way back to stability. In Ziaur Rahman's case these policies may have been necessary to prevent more attempts by the radical military factions (primarily from the "freedom fighter" elements of the army) to take over the government. He spent much of the first year weeding out unreliable elements in the Army and resorting discipline in the military – in which discontent remained a problem for some time. Ziaur Rahman had the disadvantage of leading a fragmented army, and attempts on the part of military factions to intervene in politics became the rule, rather than the exception.
However, the resentment brought forth from the execution of Colonel Taher resulted in a marked military instability, which inspired chain-reaction mutinies in several regiments. From November 1975 to October 1977, roughly 10 serious revolts questioned the military hierarchy. Although none succeeded, all resulted in widespread bloodshed.
The most notorious of these aborted coups were the Bogra mutinies and the attack at Dhaka Hazrat Shahjalal International Airport (then called just Dhaka International Airport) on 2 October 1977 where rebel soldiers from the army and collaborators from the Bangladesh Air Force began a mutiny akin to the Sepoy Biplob of 7 November 1975. They attacked the President's house but were unable to assassinate Ziaur Rahman. The failed coup had shaken Ziaur Rahman and led to mass execution of rebel officers.

Islam and nationalism
'Secularism' removed from Constitution and "trust and faith in Almighty Allah" inserted along with 'Bismillah...'
In 1977, after assuming office as head of the state, Ziaur Rahman struck out Article 12 of the constitution that proclaimed 'secularism' as a fundamental principle of the state and inserted into the book new provisions, professing 'absolute trust and faith in the Almighty Allah' and pledging that 'absolute trust and faith in the Almighty Allah shall be the basis of all activities' of the state, in Article 8(1) and 8(1A). Also in Article 8(1) socialism had been defined as 'economic and social justice'. In Article 25(2) it was also declared that "the state shall endeavour to consolidate, preserve and strengthen fraternal relations among Muslim countries based on Islamic solidarity".
The same proclamation inserted Bismiliah-ir-Rahmanir Rahim (In the name of Allah, the Beneficent, the Merciful) in the beginning and above the Preamble of the constitution. Later all these political amendments were approved by the Parliament in 1979 via the Fifth Amended Act, with Lieutenant General Ziaur Rahman heading the state as its president.
Islamic education included in curriculum
The faith-oriented changes in state principles found reflection on the education system as well. A committee on curricula and syllabi was created by Ziaur Rahman's administration with this objective in mind.
Islam is a complete code of life, not just a sum of rituals. A Muslim has to live his personal, social, economic and international life in accordance with Islam from childhood to death. So acquiring knowledge of Islam is compulsory for all Muslim men and women.
Subsequently, the syllabi and curricula committee in question recommended compulsory Islamic courses for Muslim students of all grades from Class I (1) to VIII (8), and as an elective course for grades IX (9) and X (10). Similar courses on other religions were recommended for students belonging to non-Muslim faiths.
This period saw the introduction of Islamiat – a course on Islamic studies – at primary and secondary levels. This course was made mandatory for all Muslim students. The government established a new Ministry of Religious Affairs. Soon afterward, Eid-e-miladunabi – the Prophet Muhammad's birthday – was declared a national holiday. The state controlled electronic media began broadcasting Azan – the call for prayers – five times a day and to carry programs on Islam's role in daily life.
The Muslim identity of Bangladesh was further sealed when in 1988, the then President H. M. Ershad – once Ziaur Rahman's right hand man – declared Islam as the state religion of Bangladesh by inserting Article 2A through the Eight Amendment Act of the Constitution of Bangladesh.
"Bangladeshi" favoured over "Bengali"
Ziaur Rahman asserted the notion of "Bangladeshi" instead of "Bengali" identity, in an attempt to highlight the distinction between the country's citizen from the Bengalis (largely Hindu) who lived across the border in neighbouring India. And he actively encouraged the growth of Islamic banks, mosques, and schools with funding from the Middle East. Although there were no attempts to curtail the civil rights of non-Muslims or to install Shar'ia (Islamic law) in place of modern civil and criminal law, several state-sponsored initiatives of the late 1970s asserted the country's Islamic identity.
Ziaur Rahman introduced and popularised the new concept of Bangladeshi nationalism. He believed that in a plural society like Bangladesh where people are of diverse ethnicity and where they profess different faiths, have different cultural traits and various lifestyles, nationalism should better be conceptualised in terms of territory rather than language or culture. This is what he emphasised upon. Bangladeshi nationalism took firm root and shape as a unifying force with its emphasis on national unity and integration of all citizens of Bangladesh irrespective of caste, creed, gender, culture, religion and ethnicity.
Closer ties with Muslim countries
Once internal changes were set through the resurgence of nationalistic aspirations of the people, President Zia move towards developing good relations at international level – especially with Muslim countries.
He moved to harmonise ties with Saudia Arabia and the People's Republic of China, who had opposed Bangladesh's creation and had not recognised it until he took over in 1975. Zia also dropped the demands of reparations and an official apology demanded by Sheikh Mujib and moved to normalise relations with Pakistan.
He began addressing the concerns of nationalists who believed that Bangladesh was reliant on Indian economic and military aid and made efforts to distance Bangladesh from India. He also withdrew from Sheikh Mujib's affinity with the Soviet bloc by developing closer relations with their enemies, the United States and Western Europe.
At the international level, Bangladesh, then a lonely sojourner, picked up friends from both the right, centre and left and established a kind of viable comradeship amongst them. Bangladesh was lifted from the dead end of the Indo-Soviet axis and Indian hegemonic circle. Bangladesh came closer to the Muslim world of more than fifty states, which began to take fresh look at Bangladesh and its problems. One of the superpowers of the time became a good friend of Bangladesh, though its role was not people-friendly during the Liberation War. Bangladesh developed a good working relation with China. South East Asian countries were drawn closer. The distant Europe remained no longer disinterested in the affairs of Bangladesh.

Through certain creative moves, he drew Bangladesh into the world of the liberal west, the fraternal middle East and West Asia, and the rising South East Asia.
Ziaur Rahman, embracing an Islamic ideology, rejected outright Sheikh Mujibur Rahman's policies of secularism and Socialism at home and non-alignment abroad. He pursued a strategy of favouring China and forging closer religious and political ties with Pakistan in order to counterbalance India in South Asia. At the same time, Ziaur Rahman perceived India to be a threat to his country's security and stability, and this prodded him to cultivate special ties with Beijing and Islamabad.
Ziaur Rahman became one of the members of the Al Quds Committee on the liberation of Jerusalem (1981) and a member of the Peace Mission to end the Iran-Iraq War (1981). At home, he established the Bangladesh Institute of International and Strategic Studies (BIISS) on 25 June 1978 to undertake research on international affairs, security and developmental issues.
Zia succeeded to a great extent in ushering in political and economic stability to Bangladesh through three stages. First, he used moderate and left-leaning groups and their leaders to neutralize the strength of the radicals who were insisting on bringing about fundamental changes to Bengali society through revolution, if necessary.

Second, he legitimized his power through a referendum (1977), local elections (1977), a presidential election (1978), and a parliamentary election (1979). Except in the local elections of 1977, Zia and the candidates of his newly created political party—Bangladesh Nationalist Party—won landslide electoral victories. By 1980 Zia made a complete transformation from a military man to a charismatic, populist political leader, enjoying the full confidence of the vast majority of Bangladeshis. During this time he embarked on the last stage of bringing about national stability. His three-pronged peaceful revolution to achieve self-sufficiency in food, full literacy, and zero population growth signalled an era of hope for the new nation. He instinctively realized that without global cooperation his peaceful revolution could be replaced by a bloody revolution. Perhaps for this reason Zia continuously sought cooperation not only from developed countries, through the North-South dialogue, but also from other less developed countries through the non-aligned movement.
SAARC idea suggested by President Zia
President Zia visited south asian countries during 1979-80 with the objective of developing a framework for mutual co-operation. He conceptualised and proposed an organisation of the nations of South Asia to bolster economic and political co-operation at a regional level. The Bangladeshi proposal was accepted by India, Pakistan and Sri Lanka during meeting held in Colombo, Sri Lanka, in 1981. In August 1983, the leaders adopted the Declaration on South Asian Regional Cooperation during a summit which was held in New Delhi, India. Two years later, the outcome of Ziaur Rahman's efforts was the South Asian Association for Regional Cooperation (SAARC) which was formally launched in Dhaka on 8 December 1985 under the Presidency of Hussain Muhammad Ershad. It was originally made up of seven countries: Bangladesh, Pakistan, India, Sri Lanka, Nepal, Bhutan, and Maldives. The eighth member, Afghanistan, joined SAARC at the Fourteenth SAARC Summit in Delhi, India, on April 2007.
We must seize the present momentum and forge ahead. We are fortified by one strength—a sense of practicality. Shaheed President Ziaur Rahman in pushing South Asian Cooperation pursued a purely pragmatic path. This was to achieve what was attainable; to advance cooperation where possible; to concentrate on what unites rather than what divides us and to underscore our inter-dependence in the midst of our diversity. These precepts remain ever more valid today as SAARC remains poised to take-off.

Khaleda Zia's statement at the 12th SAARC Summit in Islamabad, Pakistan, on 4 January 2004
Hussain Muhammad Ershad

()
First Secretary General of SAARC is a Bengali
The SAARC secretariat was established in Kathmandu on 16 January 1987. It's role is to coordinate and monitor the implementation of SAARC activities, service the meetings of the association and serve as the channel of communication between SAARC and the international organization.
The secretariat comprises the Secretary General, eight Directors and the general service staffs. The first Secretary General was Abul Ahsan from Bangladesh, appointed on 16 January 1987. The next Bengali to fill this role was Q.A.M.A. Rahim who became the seventh secretary general on 11 January 2002.
It was President Zia who conceived of the idea of, and initiated actions for, regional co-operation in South Asia... He did not survive to see his dream come true.
Abul Ahsan

()

Q. A. M. A. Rahim

()
Encouraging growth of Bangladesh through privatisation and 'Gram Sarkar'
Working with the proposals of international lending agencies, Zia launched an ambitious rural development program in 1977, which included a highly visible and popular food-for-work program. He initiated a "19-point programme" of action on 30 April 1977 which emphasised self-reliance and rural uplift through people's participation. Its primary objectives were accelerated agricultural growth - always popular in a country in which most of the population lived on the margin of hunger - population control through family planning, self-sufficiency in food, decentralisation of administration and greater incentives to the private sector. It was designed to meet the basic needs of the people and special needs of women, youths and workers, and it aimed at establishing a political order based on social justice.
Zia worked energetically and spent much of his time travelling throughout the country, preaching the "politics of hope" by continually urging all Bangladeshis to work harder and to produce more.
As he does three or four times every week, President Ziaur Rahman recently flew to villages and country towns in Bangladesh to exhort cheering crowds to produce more food and have fewer children.
Zia also launched major projects to construct irrigation canals, power stations, dams, roads and other public works to prevent Bangladesh from hurtling down the abyss of dependence.
President Zia's dynamic economic policy laid emphasis on private sector development. A new development strategy designed to encourage the private entrepreneurs, both local and foreign, and to promote agricultural development through massive subsidies to the farmers was initiated. The process of handing over nationalised industries to their former owners began. Promotion of export of conventional and non-conventional goods became a national priority. Food production reached a new height and Bangladesh began exporting rice.
Directing his campaign to mobilise rural support and development, Zia established Gram Sarkar (Village Councils) system of self-government in 1980 and the "Village Defence Party" system of security and crime prevention. Each Gram Sarkar was to be responsible for a number of activities, including family disputes, population control, food production, and law and order.
Multi-party
The growing role of Islam in the public life of the country was accompanied by the rehabilitation and integration of Jamaat-e-Islami into the formal political arena. Under the leadership of Ziaur Rahman, the ban on religion-based political parties was rescinded, and in 1978, the Jamaat leader Golam Azam was allowed to return to the country from exile.
Ziaur Rahman once again revived the multiparty system which had been banned during the final days of Sheikh Mujibur Rahman's ruling. It was ironical that Sheikh Mujibur Rahman, who spent a large part of his life in prisons and fought for parliamentary democracy, abolished democracy and established one-party totalitarian rule in the country. Whereas Zia, an army officer who was catapulted to the top position through military coup and counter coups, restored democracy in the country by allowing other political parties to carry on with their political activities - except for the newly formed Baksal. Ziaur Rahman also removed the ban on newspapers and judicial system.
It was indeed a great achievement and a mark of leadership for Ziaur Rahman to be able to take the country back to normalcy by introducing electoral politics again.
Ziaur Rahman legalised the formation of political parties once again but under certain restrictions. There was a stampede to organise and register parties. Dhaka suddenly woke up to increased political activity.
Bangladesh is now ten years old. Its birth was difficult, coming after a civil war, itself following the most devastating natural disaster of the country. The liabilities lending validity to the early scepticism about its potential for survival are well known, but as Bangladesh began its existence as a nation-state, there were also assets. Not the least of these were an intense sense of national community and the use of a single national language, unique among the countries of South Asia which emerged from British colonialism.

The sense of nationalism in so far as it was personified by Sheikh Mujibur Rahman and institutionalised in the Awami League was soon dissipated. Mismanagement of the political, economic and social systems of the country and the loss of legitimacy this created led to the sequences of the far too familiar pattern of repression and the stifling of criticism and initiative, a path which precludes peaceful change and ends in the use of violent means. Bangladesh was perhaps fortunate in that the overthrow of Mujib and his one-party state eventually, following further turmoil, threw up a regime under Ziaur Rahman which, while not a model of textbook democracy and high efficiency, became vastly more liberal and significantly more goal-oriented than the system it had replaced.
Golam Azam

()

Sheikh Hasina Wajed

()
Ziaur Rahman also appointed Hussain Muhammad Ershad as the new Chief of Army Staff, promoting him to the rank of Lieutenant General.
Viewed as a professional soldier with no political aspirations (because of his imprisonment in former West Pakistan during the Bangladesh Liberation War) and having a talent for Bengali speech writing, Ershad soon became Zia's closest politico-military counselor.